Good Wind, Classic Boats, and Big Smiles in Martha's Vineyard
It is hard to wave goodbye to an island and community that has continually welcomed us with open arms for the past fours years. What makes leaving Martha's Vineyard so difficult is what also brings the Impossible Dream back year after year.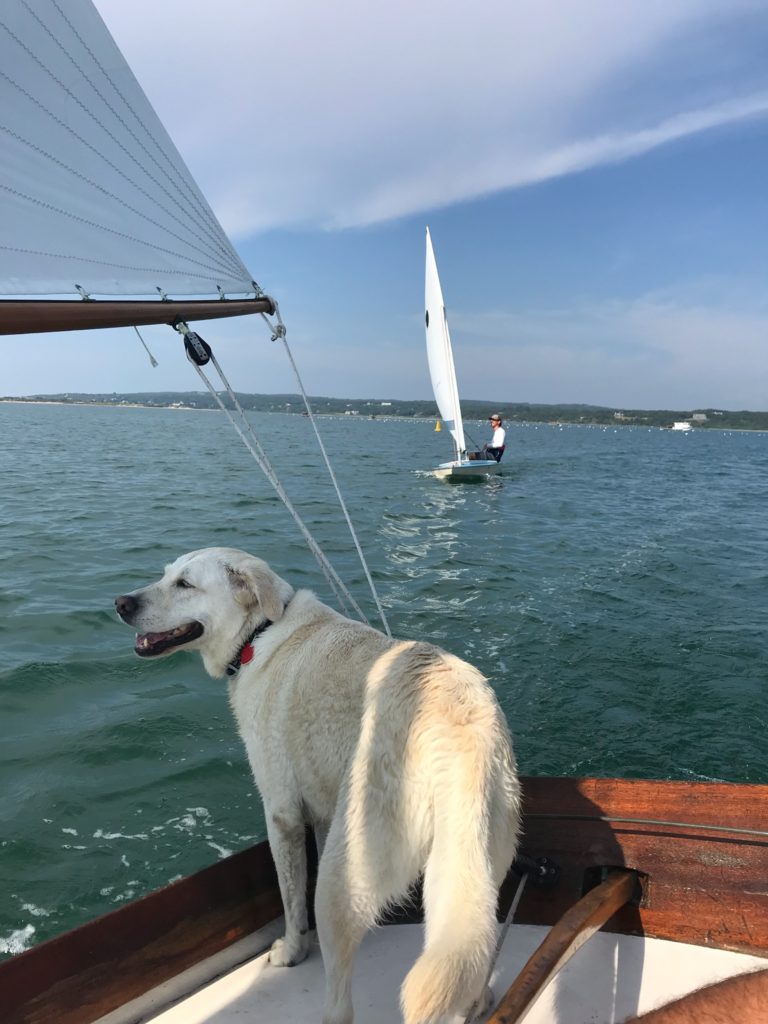 We pulled into Menemsha Harbour we were greeted at the docks by our old friend and super supporter, Charlie Shipway. Charlie is no stranger to sailing himself as he is a former Olympic sailor in the 1992 Barcelona games. Like so many other amazing and devoted people who we work with during our Summer 2018 Tour, Charlie is one of our many port ambassadors who helps coordinate trips, fundraise, and secure docking along the East Coast. Without their compassion, devotion, and shared vision for the Impossible Dream, we would not be able to offer the opportunity to sail to so many people with disabilities in so many locations. We thank Charlie and all of our port ambassadors who help us along the way!
During our stay, we had the pleasure of taking two incredible organizations out on some ultra breezy, but stupendous day sails on Vineyard Sound.
Our first outing was with Camp Jabberwocky, a summer camp for children and adults with a wide range of disabilities. The campers and councillors were the true definitions of "Happy Camper's" even in close to 20 knots of wind! Our decks were filled with infectious smiles, signing, and laughter. We always look forward to being a part of Camp Jabberwocky's fun-filled summers!
The following day, we welcomed the wonderful group from the Windemere Nursing and Rehabilitation Center for the third year in a row. Windemere specializes in physical, occupational, and speech-language pathology services for its patients and is the only centre of its kind on the entire island! Sailing conditions were perfect, with all of our guests spending the entire sail on the bow with the wind in their faces.
To top off our spectacular visit to Martha's Vineyard, Charlie took the crew for a sail on his stunning wooden stunning Herreshoff 12-1/2. The experience was so special to be a part of the time honoured tradition of sailing on Menemsha Pond. After thousands of miles of sailing a sixty-foot catamaran, sailing on board a tiny classic is a refreshing change of pace!
Our next stop is a quick visit to Provincetown July 20th-22nd on the very tip of Cape Cod and then off to the city of Portland, Maine July 26th - 29th where we will be working with a number of amazing organizations ranging from adaptive sports to disabled veterans groups. We will be staying at Dimillo's Marina located right in the centre of the busy city waterfront, so stop on by if you are located close by!