For press inquires regarding the Impossible Dream, please contact us at info@theimpossibledream.org
For wheelchair users, this vessel means sailing no longer is an 'Impossible Dream'
Steve Baker thought his life was over when a motorcycle crash left him paralyzed five years ago. Then he discovered the Impossible Dream, a sailing group with a fully wheelchair-accessible, 60-foot catamaran.
Magee Rehabilitation patients enjoyed a day on the water.
This afternoon was a day to remember for dozens of people who used to be treated at Magee Rehabilitation.
Sailing the Impossible Dream
Sailing in gorgeous conditions, I'm at the helm during my first watch on a 60-foot catamaran, 130 miles offshore in the north Atlantic. The crystal-clear night is alive with stars, the Milky Way and constellations are planetarium-bright, accented by a sliver of a crescent moon rising in the distance.
'Impossible Dream' Catamaran Gives Those With Disabilities A Chance To Sail | NBC Nightly News
A sailboat called 'Impossible Dream' was built with wide ramps, elevators and a wheelchair-level steering wheel to allow people with disabilities the chance to get out on the water.
They Said it Was Impossible — Sailing Uma [Step 121]
The "Impossible Dream" is sailboat designed to be fully wheelchair accessible. This eye opening step shares the inspiring stories and life lessons from it's wonderful crew.
The Impossible Dream: Racing to Cuba
For the crew of Impossible Dream – including 3 wheelchair-bound sailors – and the organizers of the Conch Republic Cup, the question was the same: Can they pull off the regatta from Key West to Cuba?
Presidents and the Impossible Dream
We're proud of all of the ASA affiliates for the value and energy they put towards quality education, but there are a few that are particularly special and should be singled out and recognized
'It's like freedom': Wheelchair-accessible catamaran visits Baltimore harbor
Raymond Plunkett wasn't thinking of his legs or his wheelchair Sunday afternoon, or of the bullet that smashed his spine a decade ago.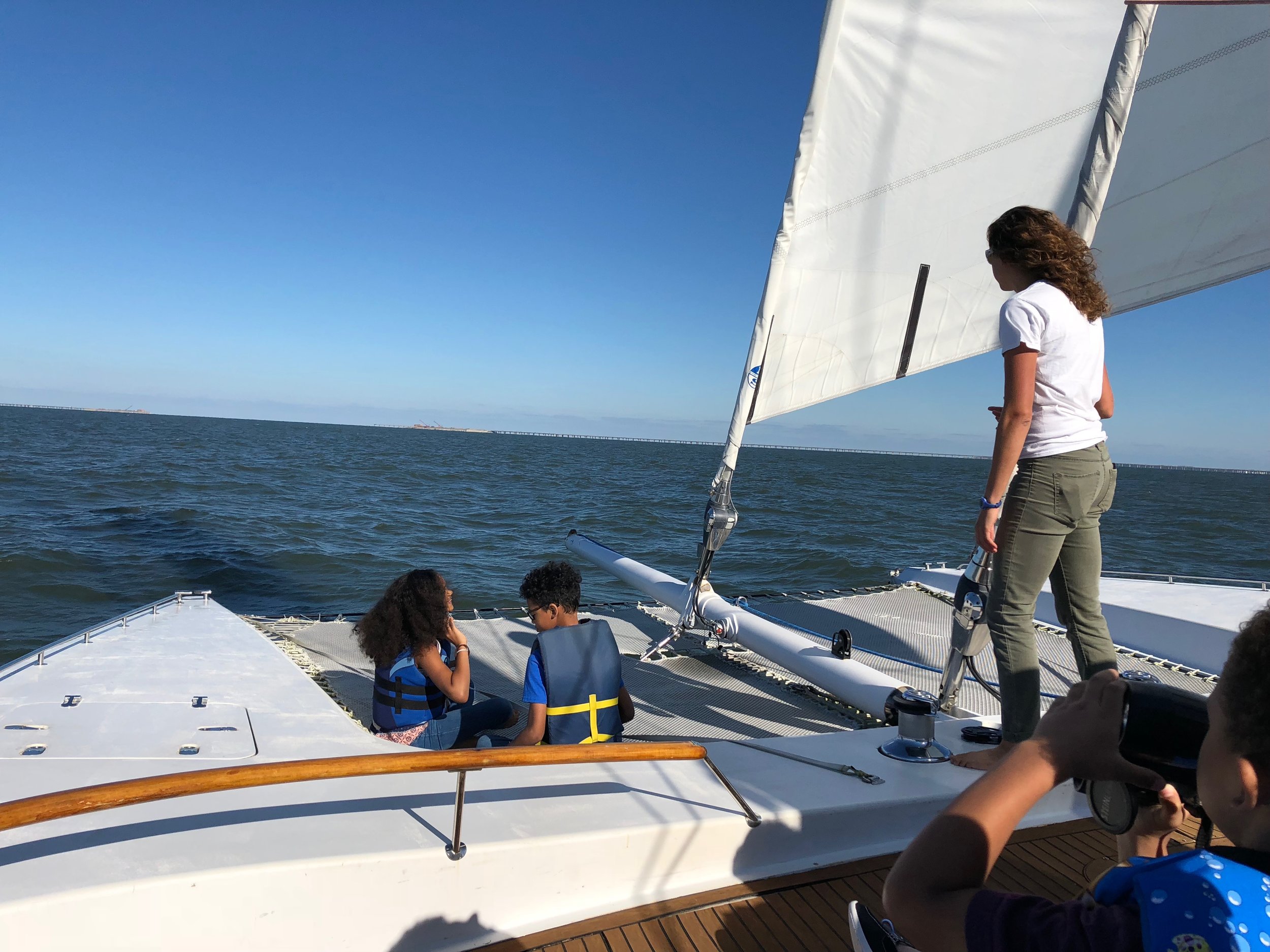 Follow the Impossible Dream and her crew's adventures as she brings sailing to thousands